DECAL HEADQUARTERS
(click here for complete list)
We have a large selection of high quality
waterslide decals for antique outboard motors
and remote fuel tanks. We are adding more previews of our stock so check back often.

For a complete list, click here Decal Headquarters.


---
Featured Decal
Remote Fuel Tank Decals!


1 Remote Fuel Tank Decal set for $25 + S&H
Limited time only!
Good til removed
Call and mention promocode
"FeaturedPart" or click this link to email
us and we will call you back.
For a complete list of our remote fuel tank decals vist our
Remote Tank List.
---
Evinrude & Elto Outboard Motor Token.
This is a must for your restored motor!
Brass Evinrude Rowboat
ID Plate
Quality reproductions


5 1/2" x 1 1/8" Metal plate, for early models.


5 7/8" x 1 5/16" Metal plate, for later models with patent numbers.
$50.00 Each
AOMCI Members call for discount
---
PARTS - PARTS - PARTS
WE SPECIALIZE IN NEW & USED MARINE PARTS!
We have outboard parts from 1909 - Near Current.
Over a million parts in stock.
We have one of the largest selections of antique outboard motors, & parts for restoration to original specifications anywhere.
When you need parts for your motor, call or email us at this link discountparts@americanoutboard.com and include as much information you can about what you need and what it fits.
More is better.
---
Manuals & Tune-Up Guides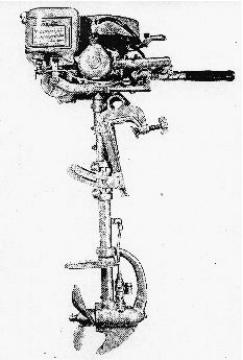 help you to restore and tune that "Old Iron" to perfection.